Kieslers Campground and RV Resort – Waseca, MN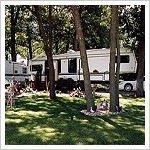 We've been going to Kieslers RV Resort for over 6 years in a row. I think that they take care of it very well. One time we forgot ice so it was easy to just run up to the store and get some at a low price.
They have great activities for everyone to participate in and a pool with two welcoming water slides. They are also pet friendly and I'm able to bring my two dogs with when I go there. I always meet new people. It's great because they always pick up after bad weather and never let any rules be broken but welcome famlies from anywhere.
I have reccomennded this campground to many of my friends and they all love it there too. Everyone is tottally supervised and they keep all the bathrooms clean. I hope you consider checking out there website!