Sponsor
Grand Island KOA – Doniphan, NE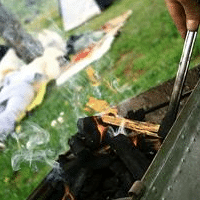 We booked a two night stay at Grand Island KOA in their samller cabins. It was so hot in the cabin when we arrived, we picked up two fans to help cool it down. Finally four hours later, it was finally comfortable enough to sleep.
The next day we asked them to check the A/C unit while we went into town. The fan on low was the same as when it was on high. We were told that they found nothing wrong when we showed up for the second night to stay. It was still warm inside the cabin even with the a/c and a small fan running all day. They told us that there was nothing they could do. So we decided to leave. They would not refund our night stay due to the fact that it was 7 o'clock when we arrived back at the campground.
We will never ever stay here again.
Sponsor