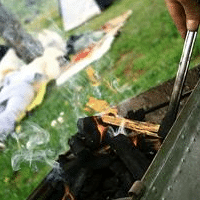 Butler/Mohican KOA – Butler, OH
Campers beware! I recommend you not waste your time or money! Bev the owner was not friendly to me. She was very rude.
First of all the so called "heated pool" was ice cold. We couldn't even swim. The WIFI was non existent. The "game room" consists of a pool table and a few other table top games in which my family of 4 would have had to spend $20 on top of our already high $100 cost for two nights just to play a game of pool. I feel this was outrageous! Then the owner would not unlock their main shower house because she said "oh we will unlock it when we get more people" then to top it off on the last day we camped there my kids went to the campstore to buy candy and the owner was screaming with another employee and cussing and fighting in front of my kids. Unbelievable! When I asked for a refund I was told no and the owner did not try to make it right with me. I told her we booked our campground based on the amenities advertised and none of them were provided. She blamed it on the weather from the previous week. Why were we not told this upon checkin? Then they show a firetruck on their ad and act like your kids will get a chance to ride on it. Yeah right! We didn't even see the firetruck. I consider this false advertising.
It was a very expensive trip. We had to leave the campground to have fun and spend a lot of extra money.