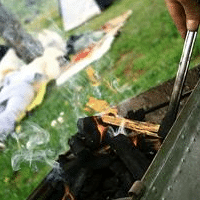 Edgewater Inn and RV Park – Malta, MT
I recommend that you stay away from this park. It's located about 325 miles east of Glacier National Park and although it has all the amenities needed – water, sewage,electric – it is only about 200 yards away from a massive train bridge.
Trains go by at the rate of about 1 every 2 hours at night, more frequent during the day. The trains are so heavy and so long that as they pass they shake the ground and the RV. Our dogs were jumping and whining all night. Needless to say we didn't get much sleep last night and, with a 400 mile drive ahead of us today, that is not a good thing.