Sponsor
Cripple Creek KOA – Cripple Creek, CO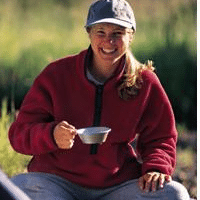 When looking for an RV Campground near Pikes Peak, CO, I found Cripple Creek KOA.
The description on their website as well as the KOA site was fantastic. However, the place is not easy to find (does not even come up on a GPS). It is not that it is that remote because it is not remote or secluded at all. It is however far from the Pikes Peak area and attractions I visited. It was at least an hour drive to get anywhere I wanted to go.
In my opinion, the owners were very rude. The website does not contain any photos of their RV sites because they are very cramped and stacked on top of each other on the side of a mountain that is desolate. There are no trees. The sites are very unlevel. There is no cell service (and they say there is cell service). I would rate any other campground I've been to over this one. There are many other/better choices around Pikes Peak. In fact, there are gorgeous places in the Cripple Creek area. This one was awful.
Sponsor