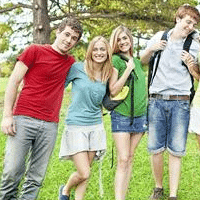 USI RV Park – Wichita, KS
We have stayed USI RV Park for two weeks this past summer. The campground is not too bad, but the price is well above average for this quality of park.
The campground is located east of Wichita in a convenient location. They have 79 RV campsites spread over a 20-acre lot. The campsites are gravel, with not much of a patio area. They have wi-fi, a recreation hall, a convenience store and a playground.
There is no scenery and the weekly rates are a bit pricey with electric rates charged on top of that. I think that the reason the rates are a little high is because of the lack of competition. There are no other campgrounds nearby.