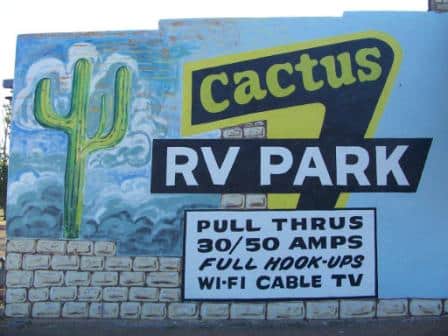 Cactus RV Park – Tucumcari, NM
Cactus RV park has very spacious sites and easy to get into. It's an older RV Park and certainly not a "resort", but it's clean, comfortable and the managers were very courteous and made us feel at home. The Wireless Internet was great. Plus they have cable TV.
This campground makes a great overnight stopover because it's easy on-off plus it's near several fast-food restaurants nearby.
It's also close to downtown Tucumcari.We enjoyed our stay in Cactus RV Park and would recommend it to anyone passing thru the area.