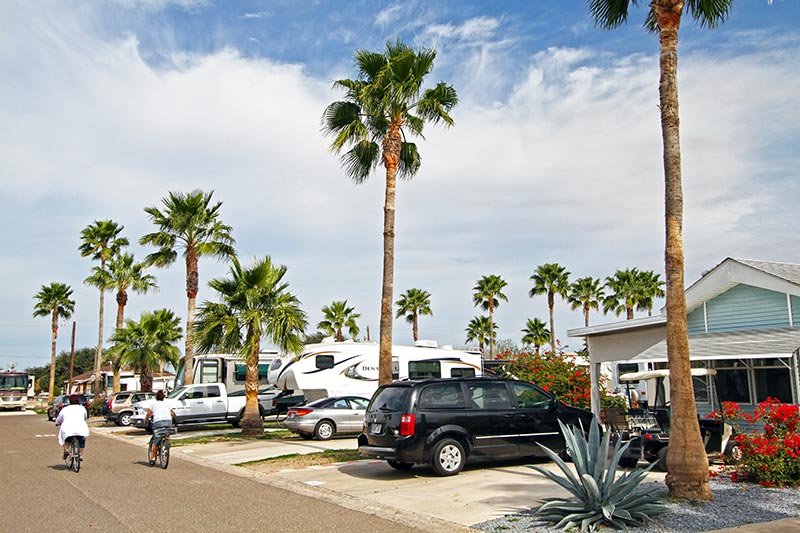 Pleasant Valley Resort – Mission, TX
We stayed here for a week in January, 2013 and really enjoyed ourselves. The park is beautiful and well-maintained. Our site was large and level with excellent 50-amp power and clean concrete (the whole site, not just a pad).
Our favorite part was that everyone here was so active! These "Winter Texans" were here to have fun… and we joined right in! There was so much going on, from Petanque to morning exercise classes to musical performances and ice cream socials!
We really enjoyed our stay here and would recommend it to anyone!