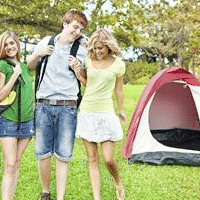 Shady Creek RV Park – Aubrey, TX
We were guests at Shady Creek RV Park since before Thanksgiving and just left last week.
We have never been to a dinner like the Managers put on for guest at the park. Turkey and all the trimmings. Our neighbors came at Christmas and we had a great stay meeting them and also others. The laundry facilities are kept clean as well as the bathrooms and showers. The park is putting in a gathering area with fire pit and furniture which will be fun for smore get togethers.
We will be returning after visiting our other son. We stayed here in our motorhome.