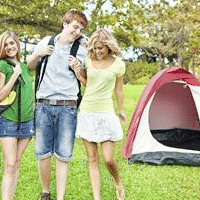 Shady Creek RV Park and Storage – Aubrey, TX
The RV Park has a "trailer park" feel. There are a lot of government rvs there (more of the government rvs than there are customer rvs). Most are full timers.
Most RV spaces are cluttered. There were loose dogs running loose that no one picks up after. The owners live on the property. They are not very friendly. They do not keep normal hours (they open and close at different times). Laundry equipment was not working. Credit card machine was out of order, had to pay cash or check. Just not a good experience.