Sponsor
Elite Resorts at Citrus Valley – Clermont, FL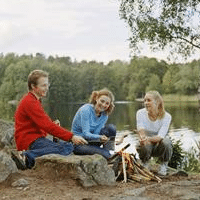 Elite Resorts at Citrus Valley was basically just a parking lot.
They only had one area to use for showers. It was quite a distance away if you walked all the way around. Otherwise you could walk through the RV spots. If you walked through the RV spots you ran the risk of tripping over low lying metal chains across many of the driveways. You couldn't see the chains in the sunlight and you couldn't see the chains in the dark. It was a dangerous situation. I told the manager about it and he said they weren't going to remove the chains.
We didn't see much shade. The grass looked like crab grass. Staff wasn't really very friendly. Also the bathroom smelled. Give it a 1 out of 10 rating.
Sponsor