Sponsor
Vortex Spring Campground – Ponce de Leon, FL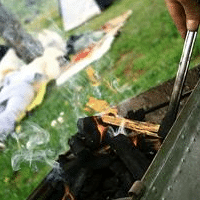 We followed the signs to Vortex Spring Campground when we discovered the Ponce de Leon Springs State Park did not have a campground.
Driving into Vortex Spring, it appeared that it been deserted other than a really nice dive shop where we checked in. The bathrooms definitely were not inviting. They also looked like they had been sitting vacant for awhile with doors wide open. Fortunately we had sewer hookup because I would not have been comfortable using their showers.
We have been traveling across the country now for 8 weeks so we have seen pretty much every type of campground. The kicker here is I was on-line, doing a little research on their site here. The home webpage for this campground advertised "Winter Special – 50% off all camping and lodging Monday through Thursday". We had been charged full price at check in. I emailed them and asked if we could be refunded the 50% and the response was that you had to mention it at check-in, sorry. To me this is false advertising and pretty rude considering we were the only patrons in the campground.
Sponsor