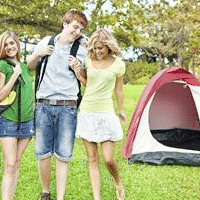 Atlanta South RV Resort – McDonough, GA
We were at Atlanta South RV Resort for a NASCAR race. Rain delayed the race, so we extended our stay for 2 days.
The front desk personel were very helpful and friendly. There is no cable TV, and the prices were more expensive for race weekend. The camp sites are very small and you are very close to next site. There is no shade. The bathhouse is clean and climate controled.
The location is easy off/on to I-75. We would go back just because of the closeness to the racetrack, but wouldn't pick this campground for a camping vacation.