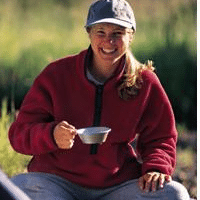 Franklin D Roosevelt State Park – Pine Mountain, GA
Campsites at Franklin D Roosevelt State Park are right on top of each other, and there is no privacy at all. You are literally 5 to 10 feet from some other campsites.
The campground has lots of bathrooms and the lake is pretty but the lack of privacy ruined the natural view. We spent all night listening to our drinking neighbors be loud into the wee hours of the night. There are also too many barking dogs, or maybe the dogs were just so close to each other that all they could to is bark at each other.
I felt like I was at a cheap trailer park. I will not be back! Oct-2011