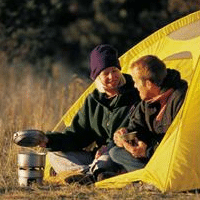 Pine Mountain RV Resort – Pine Mountain GA
Worst time I have ever had on vacation as far as hospitality goes. Every fun minute we had, we had to make our own. any interactions with the staff was horrible.
We had a very bad problem with ants that they felt did not need addressing until dark when you couldn't see them. They came by after dark with ant spray but it just made them spread thowards the tent. They had 1 of 2 showers closed or out of order for Memorial Day weekend. Profanity was used to address guest when they were expressing concern about an issue with the swimming pool.
This was our 5th year going to Pine Mountian in a row, it has gotten better every year until this year. From the time we got on property and they made us check in outside in the heat under an easy up awning all the way until they picked up our last bag of trash telling our daughter that we did not bring it close enough to the road as well as the staff riding by at night shinning high beam flashlights in all the campsites, it bordered more on harrasment than safety.
Totally discouraged and will never return to Pine Mountain RV Resort.