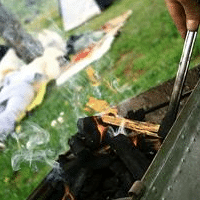 White Acres Campground – Bardstown, KY
I had a horrible experience with White Acres Campground.
I called 3 months in advance to book a reservation. I attempted to give a deposit and asked for a confirmation. Both of which I was told by the owner they do not do that.
I showed up at 5:30 pm for my reservation and was told that the only site they had for me with full hookup like I had reserved had an approximate 20 degree slope front to back. There was no way I could level a 40′ motorhome on that site.
I was told that they had a group of campers that extended their stay and that is why I didn't have a site. I explained I had a reservation to which the manager didn't care.
I was now scrambling at 6pm to find a spot to fit a 40′ motorhome.
If this campground is going to operate as a first come, first served place… do not fool your campers that make a reservation thinking they will have a site when they get there. I did not have a site and was told so.