Sponsor
Pirateland Campground – Myrtle Beach, SC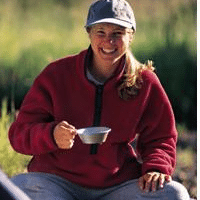 After waiting three years to camp at the beach, my husband and I were totally disappointed (or shoud I say, disgusted) to camp at this campground.
Our check in experience was the beginning of the problem. All they seem to care about was payment. The staff did not offer any help (or garbage bags) to us. We had to return three times during our week's stay to have them fix the fee charges. One time they charged us over $2,000 for the week's stay. Make sure that you constantly monitor your account; the staff told us they had been having "problems" with their ATM machines?
The site was so cramped that we had no privacy; we had to purchase a large tarp to wrap around the shelter house so that the campers next to us could not see in our windows and vice versa. The golf cart traffic was unbelievable! The camp rules stated that no one who did not have a driver's license could drive a golf cart! We saw many children as young as 8 or 9 driving the carts. Every evening the "crusing" began about 9 or so. All… and I do mean all golf cart owners/renters would cruise that main road. Twice we were caught in the traffic and it took us 30+ minutes to reach our site.
The showers had no seats and were outdated. The campground could use a total upgrade.
Sponsor