Our family has camped at Ledgeview RV Park many times over the past 20 years and have always been more than happy with our stay. It's one of the most well maintained campgrounds we know of.
Ledgeview RV Park is located a few miles south of Lake George, on NY Route 149. The first thing you notice about the park when you enter is how clean and impeccably maintained everything is. The gated entrance is wide with plenty of room for even the largest rigs to park and check in. The entire property is tastefully landscaped. The staff is friendly and helpful and check in has always been quick and easy.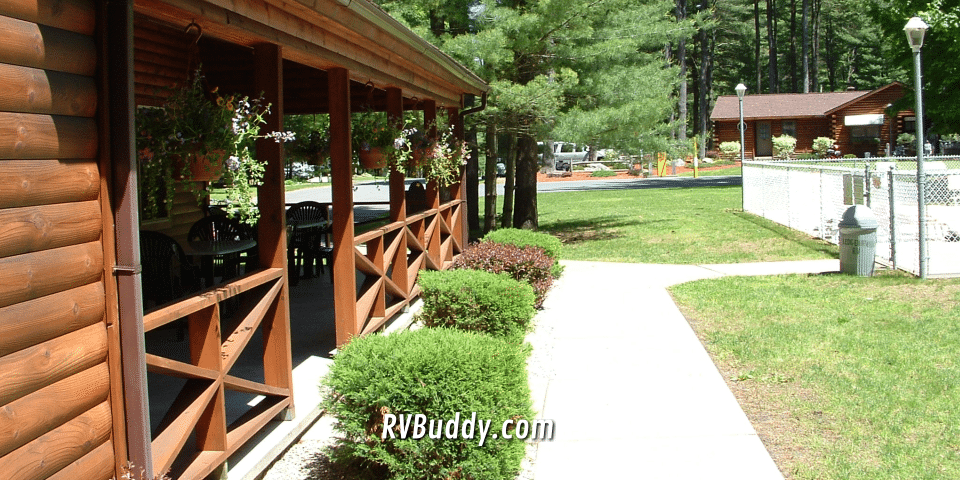 Interior roads are paved, relatively wide and I believe that just about every site is easy to get into. The park is located in fairly dense white pine forest and most of the sites are shaded. There are over 200 level, comfortably large gravel sites, about 160 of which are full-hookup (30 amps), including a generous CATV lineup.
Restrooms and showers are very well maintained. The campstore is small, with a limited selection of groceries and RV supplies including firewood. Other amenities include a large pool, rec hall, small game room. playground, shuffleboard, horseshoes, and rec field.
While the park has amenities to keep the kids happy, they may get bored after a day or two… the pace here is noticeably laid back. Summer nights here include quiet conversation around a campfire or a casual stroll around the park. Of the many times we've stayed here we've yet to see a rowdy party or screaming kids running amok through the park.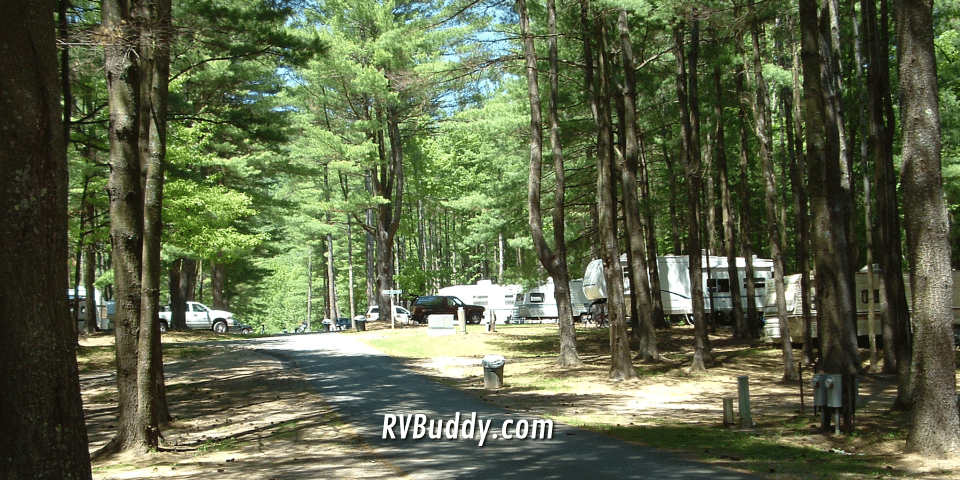 One of Ledgeview's greatest attractions is it's proximity to New York's Adirondack Mountains and the Lake George area. There is so much to see and do just a few miles away… steamboat cruises on beautiful Lake George, Six Flags Great Escape Theme Park, outlet shopping, golfing, hiking, bicycling and more. You can easily spend a week here and just scratch the surface.
We've stayed at quite a few campgrounds all over the country in the past 25 years, and Ledgeview RV Park is easily one of our top 10!