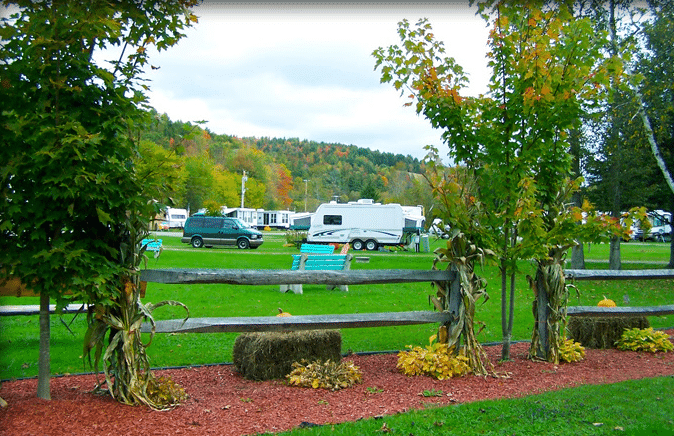 Moose River Campground – St Johnsbury, VT
We stayed at Moose River Campground for 2 months, July and August, 2013.
It's a great place, the owners are onsite and friendly. The workers are onsite and keep the place spotless… grass mowed, restrooms clean, washing machines new and worked well. We had a river site and it really is a river site, very close and we could hear the rushing water from our motorhome. It was cool and even though we normally need 50 amp, we did well on 30 amp, and never needed an A/C.
The campground rules are enforced for all and that is good. Pets are welcome and everyone uses leashes and picks up after them. We are from Texas and really enjoyed Vermont and the very green landscapes.