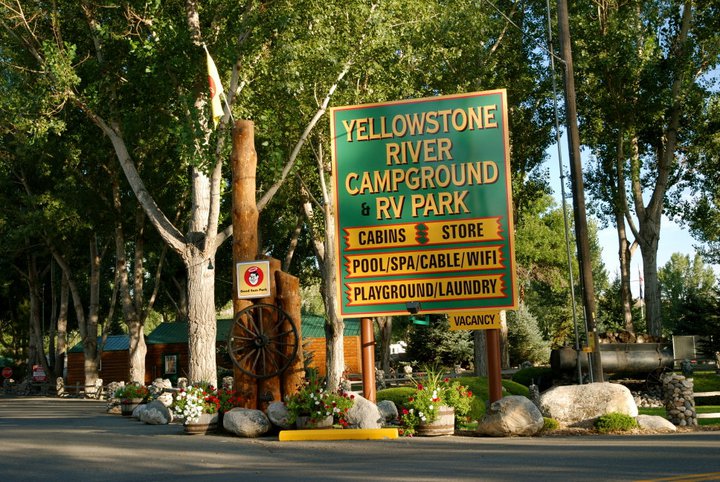 Yellowstone River Campground – Billings, MT
The park was $48 before Good Sam discounts and taxes. The pull-through spots are "side by side," agree with other reviews about the "chumminess" of the sites. Let's just say, the Travel Trailer next to me had to park their car under my awning. If you don't like the "closeness," take a back-in, you get a "smidge" more room. At my site, I had to use 30 feet of sewer hose.
Landscaping was well taken care of. The laundry, showers, and restrooms were clean. The pool was only five feet deep, ok for children. The Wi-Fi was secured with a password. Once "non-use" is detected, the Wi-Fi automatically logs you out and you have to log back in.
On check in, the park had a rule that you had to show picture ID (and they wrote it down). Even though the rule said "picture ID" they insisted on the driver's license. I didn't have an issue with showing it, I had the issue with them writing the license number down. I finally got them to consent to my passport, as I felt there was less potential for "mis-use of the information."