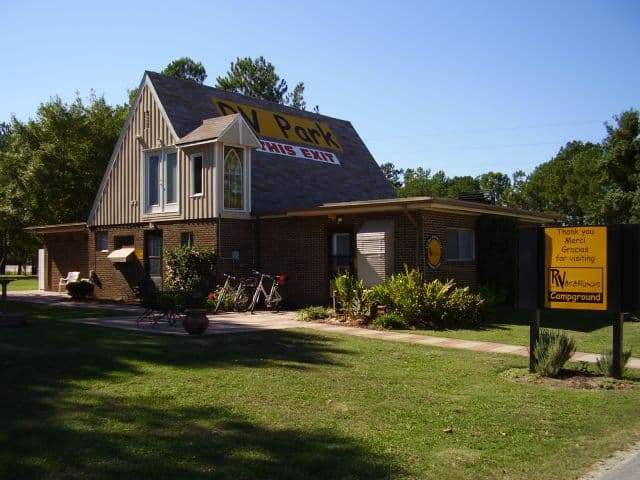 R Vacation Campground – Selma, NC
We stayed here in June 2012. It was a lovely place. The owners and staff were extremely nice, very friendly, and quite helpful in giving us technical help we needed with our RV.
All the bathrooms and showers were clean and everything worked well… and the WIFI internet connection was great. All the facilities, water, electricity sewage disposal and garbage worked well. Whenever there was a problem it was attended to with speed, efficiency and competence.
I wouldn't stay here more than a couple of days because there is nothing to do. There are no activities here, but it is quiet and relaxing. There is lots of shade, the sites are large, and most importantly expectionally clean!
I would recommend this campground. It's clean, convenient, and reasonably priced.