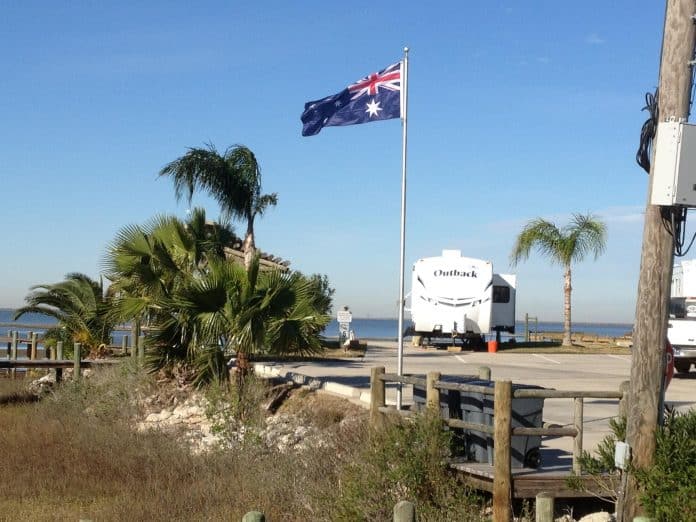 What a wonderful place!
Jen the manager at Tiki Tom's RV Park is awesome. She is from a Australia and has a great disposition with people. It's like going home. You feel like you are wanted and are part of the community here.
Tiki Tom's offers large concrete sites that cater for our large 44.5″ toy haul fifth wheel. We had our own private pier for fishing and large grass area for our dogs. The bathrooms are marble and a shower that will fit more than just two people. Also there are clean washers and dryers and they are free!
They have a 'Community Veggie Garden' – to pick your own vegetables and herbs for your dinner that you have just caught in the bay.
This is just a wonderful place to relax and take it easy!