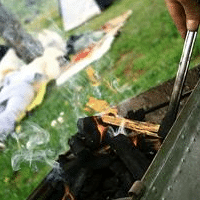 New Green Acres RV Park – Walterboro, SC
We stopped New Green Acres RV Park for one night. We called one minute after 6pm on a Saturday but the office closed at 6pm so we got an answering machine.
There is a little covered outside area where late arrivals can check in, put money in an envelope and place in a box. The sites are mostly pull through which made me very happy but there are no concrete pads, just grass and sand/dirt. It was raining so it was kind of muddy. They have a nice pet play area and it was clean. Everything was run down. A lot of little things that need fixing like the hooks in the men's showers were broken some time ago and just painted over. It would not take much to replace these so why not? Also sewer connection is not threaded.
It would be an okay place to stay one night as it is next to the Interstate. If it is not raining or wet.