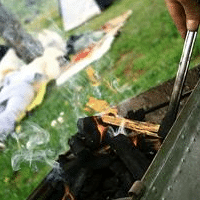 Our experience at the Moab KOA was the worst we have ever had and we are full time RV'rs.
We were very tired when we arrived at Moab and the KOA was the first campground we came to. Since KOA's are always reasonably priced, clean and friendly we decided to stay there. First, the price quoted was high, $50.00 for the night. My husband had to come back to the RV to get more money and when he went back in the price had changed to $58.50. We had not researched Moab so we assumed that the prices here must be high as it is a tourist attraction.
We were then led to a sight on the lower corner where they were adding on to the park on two sides. The construction was about 20 feet from our picnic table and the trucks were driving right in front of the RV. We were not informed of that and would not have stayed if we were. We were awakened at 6:30 am by the equipment and it had rained, making the driveway muddy. My husband went to the office to see about getting a discount for the inconvenience and was given $30.00 off a second night. So in total we paid $87.00. I then looked online at other parks nearby and found that the going rate was about $38.00. So I looked at the KOA website, their own, and the rate for our site was $38.90 per night! When we questioned an employee about it, he argued but said we could talk to the owners the next morning.
Well, the next morning the construction crew hit the power line and pulled the pole loose from the ground between our rig and the one next door. We were both told we had to move. The owner came and argued with us about the pricing, telling us we should have paid more. They would not honor the pricing on their own website. Also the WiFi service was poor and the cable tv didn't work so we had to set up our Dish.
So we ended up with a bad experience, muddy RV, paid more than the posted price and were treated poorly. Terrible way to run a business, obviously they don't look for repeat customers or care about bad reviews.