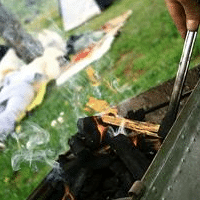 Strawberry Park – Preston, CT
Worst trip! went for four days with 18 people. had mostly teens but also had some young ones. had very strict rules that made it hard to have fun! staff was very unfriendly.
1.had a few of our older teens with us in the 21 and older hot tub, even though they werent 21 we did not think it would be a problem because they were with their parents and also because there was no one else there. next thing we knew a woman came over and started screaming at the kids demanding to know their ages and calling over security to have the teens escorted out of the section even though they would have easily left if she just said they werent allowed in there.
2.one night at the dance we were waiting on line at the food line right there. there were about 6 other people also waiting on line when all of a sudden the woman working said were now closed and then just closed the counter on all the waiting coustemers.
3.any one under 18 must wear a helmet when riding a bike. my 13 year old only rode his bike up the little dirt road to go to the soft ball field and was stopped by security and was forced to immeaditatly get of his bike and walk it all the way back to the camp site.
4.we were all sitting around the camp fire having fun but not being overly loud or causing proublms only a few minutes before the 11 o'clock quiet time when one of the staff came over on his golf cart and stopped right infront of our site. he then made it very awkward for us because he at first did not say anything and then just asked us what movie we were watching tonight (the night before we had set up a projector and watched a family friendly movie not going over the quite curfew and were not approached by any staff asking us to turn it off) we were quite offended by the rude way he said it when we told him we werent watching one he said oh alright well have a good night and drove away. we were annoyed at the way he tried to tell us that they didnt like the fact that we were watching movies in such an unprofessional way and did not just nicely tell us that it wasnt allowed.
4. the pissa from the food area was HORRIBLE on the website it said they would deliver the food to the campsite but when we asked if they could deliver the 5 pizzas we ordered they told us they only deliver on the weekends. the pizza was also could and tasted like pizza you get a bad theme park.
5.the jumping pillow sucked! the younger kids couldnt go on with the older ones even when there was no one else on. and the kids hated it because they allowed as mamy as about 20 people on at a time making it impossible to bounce on and also they got pushed and shoved off.
we will not be going back!2